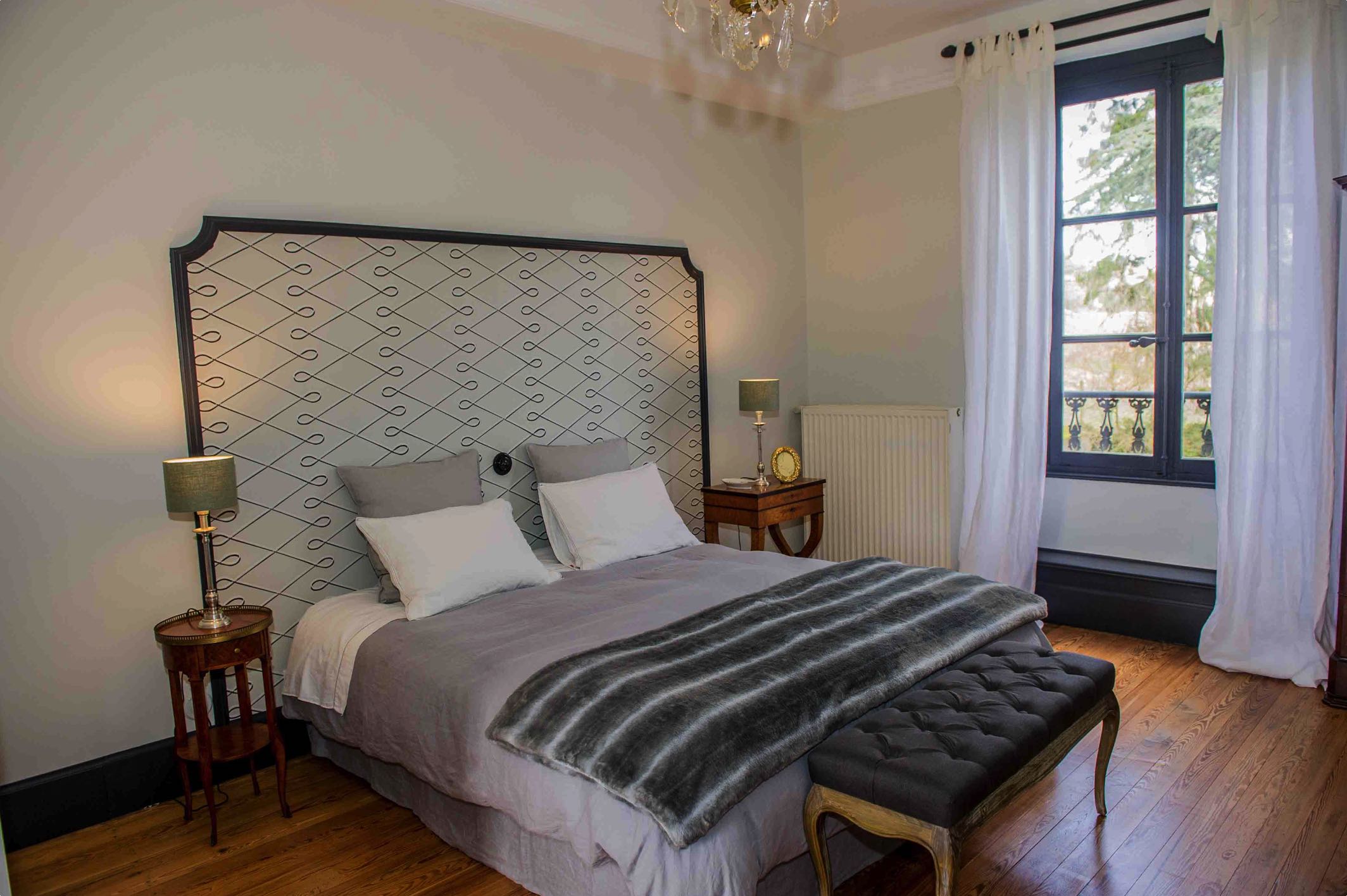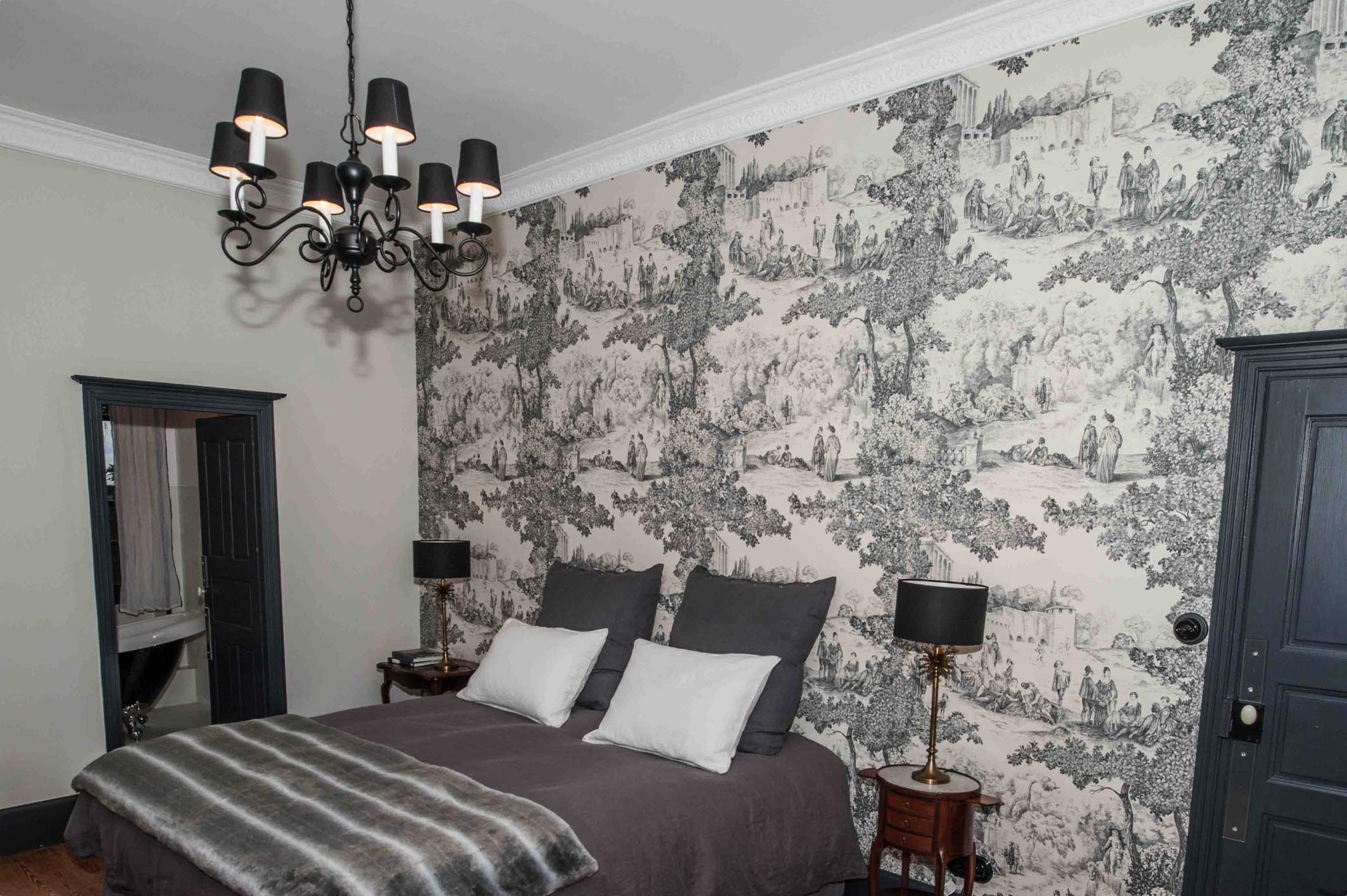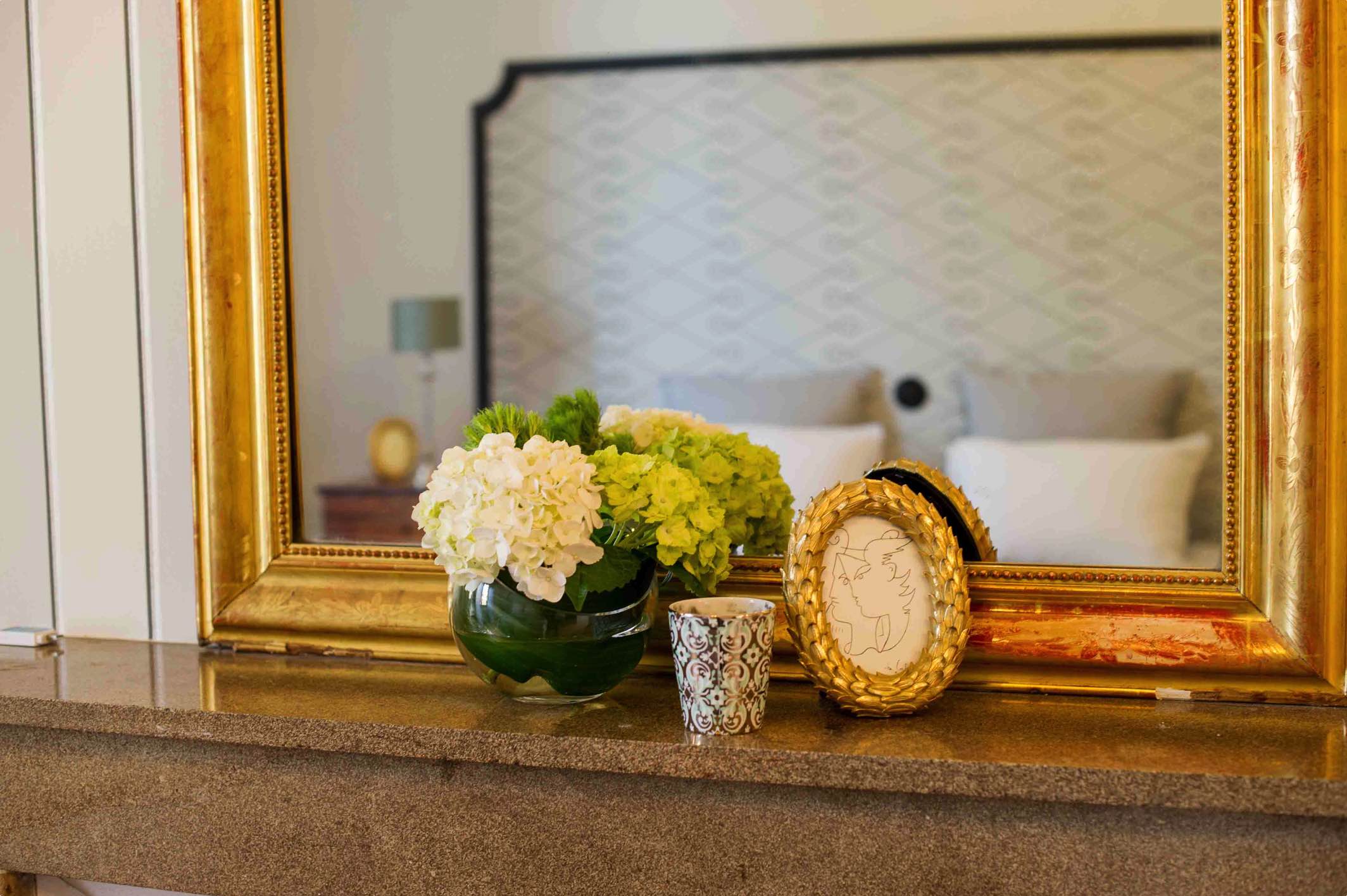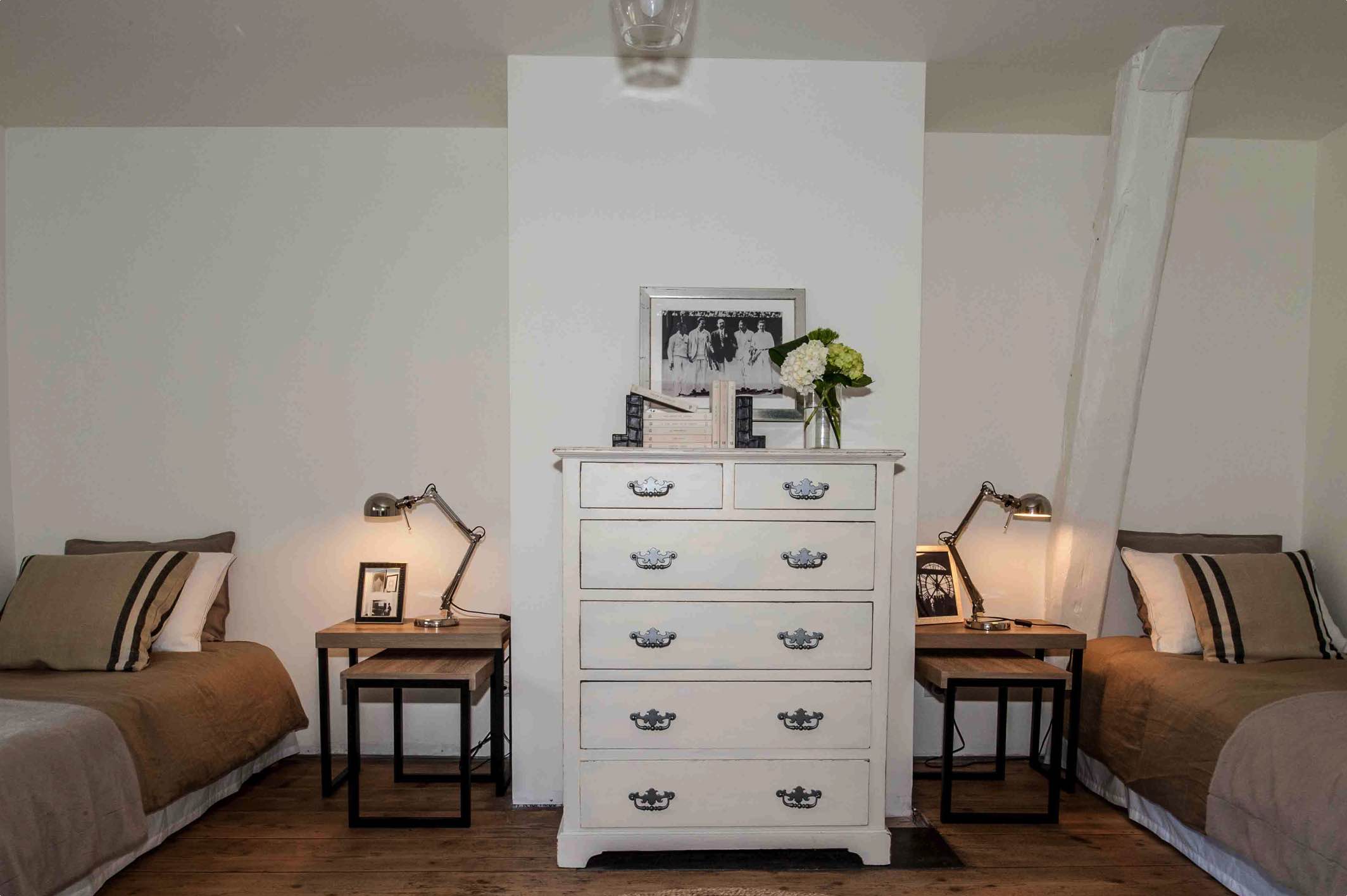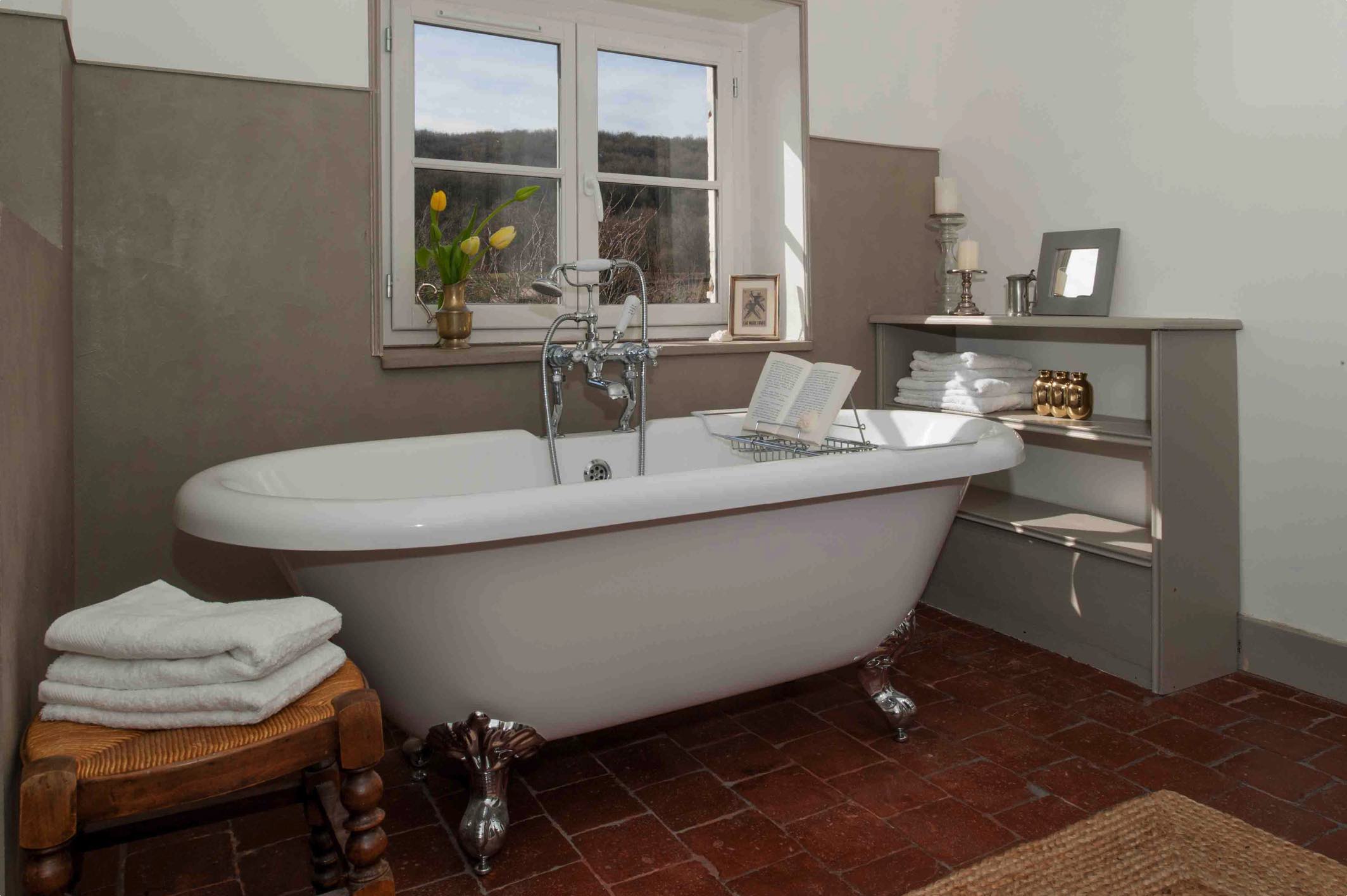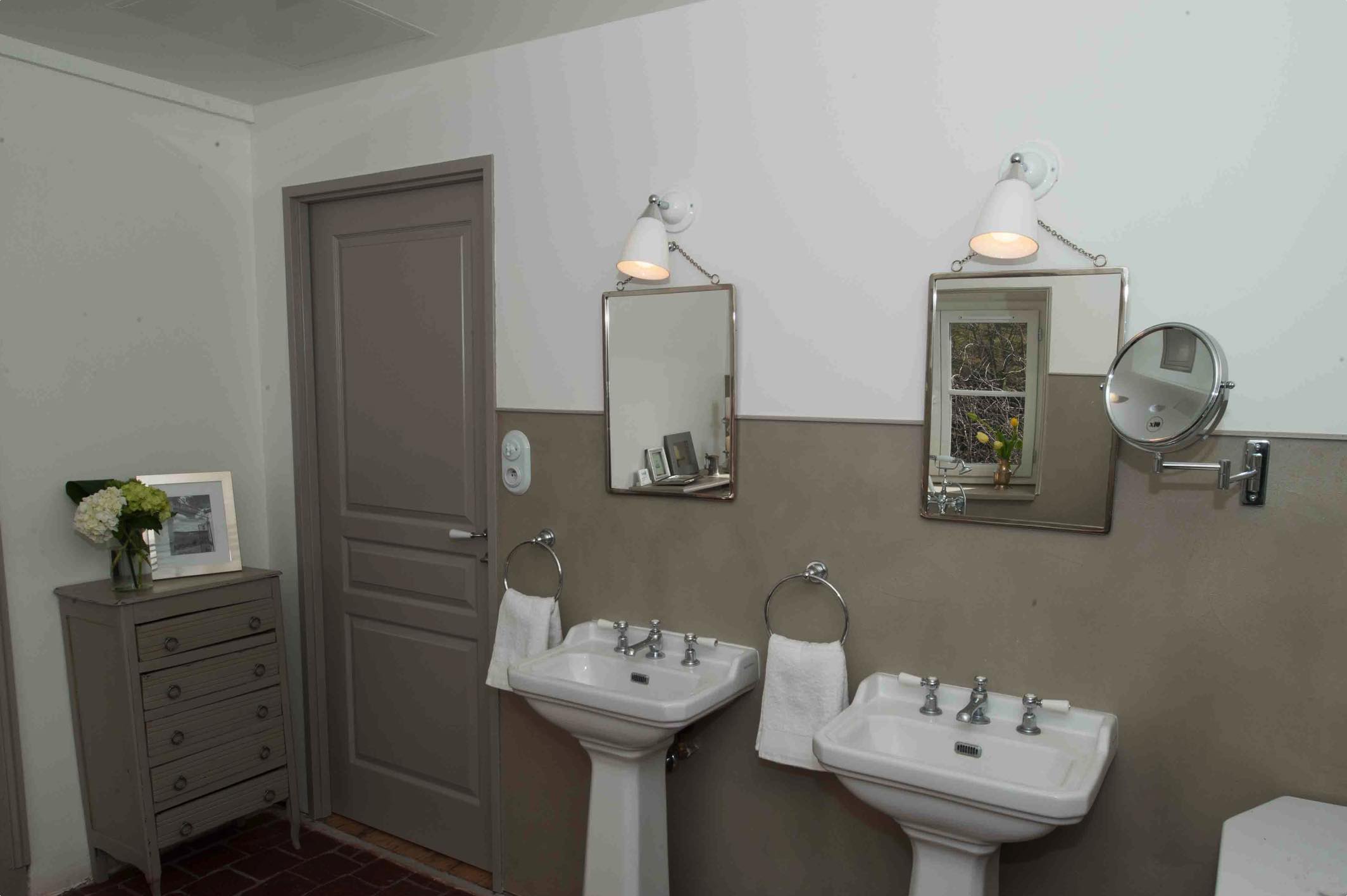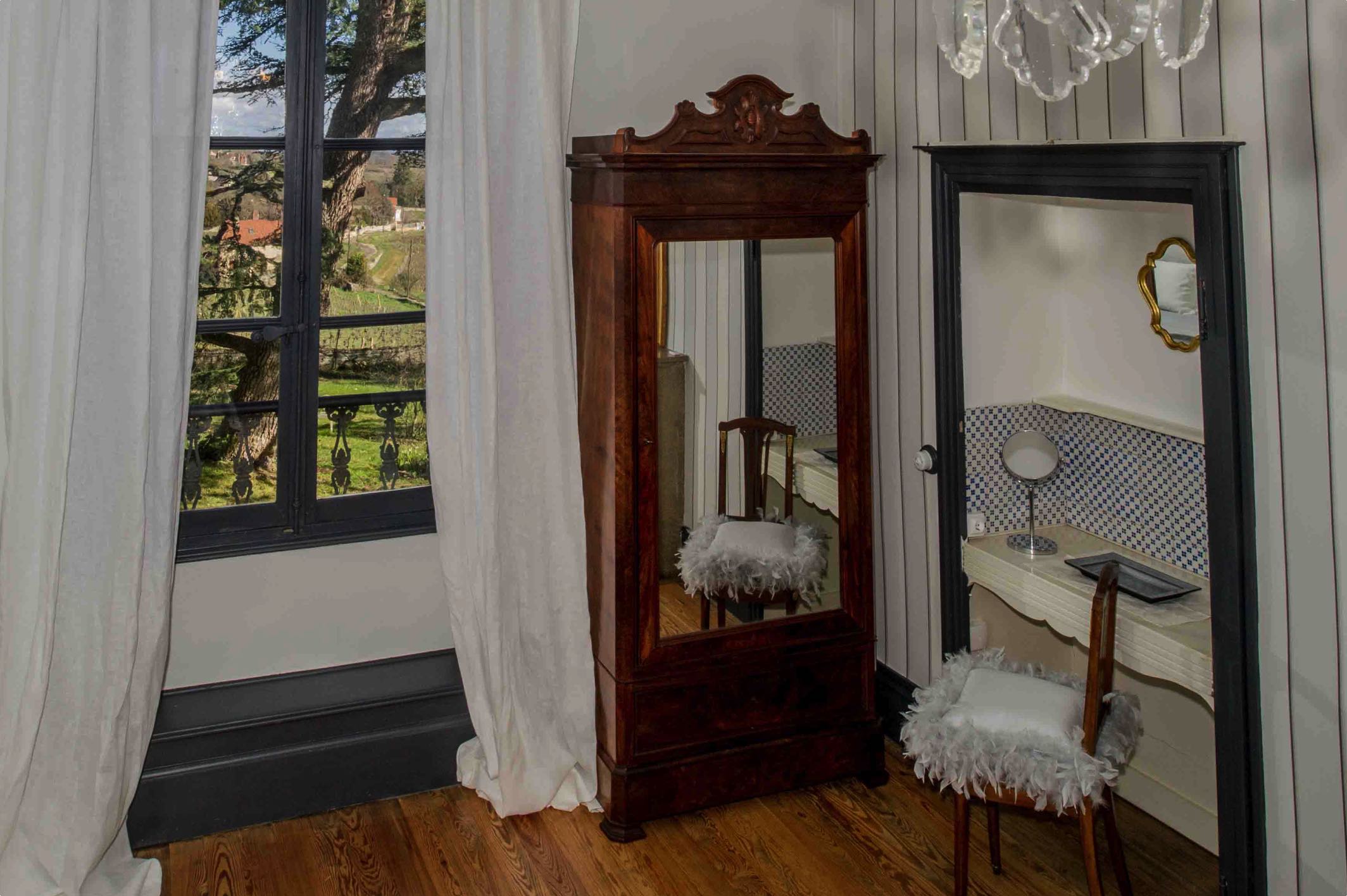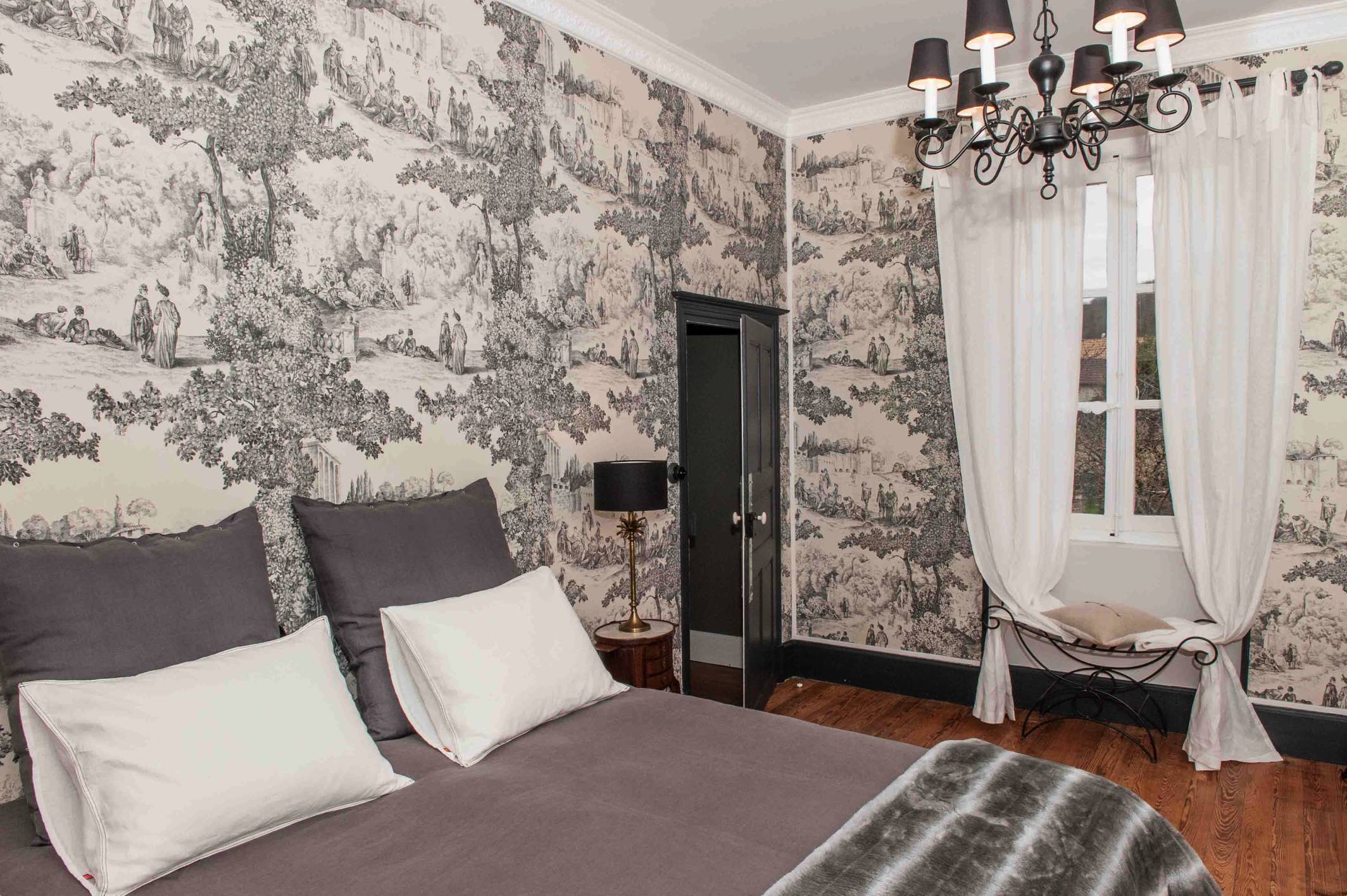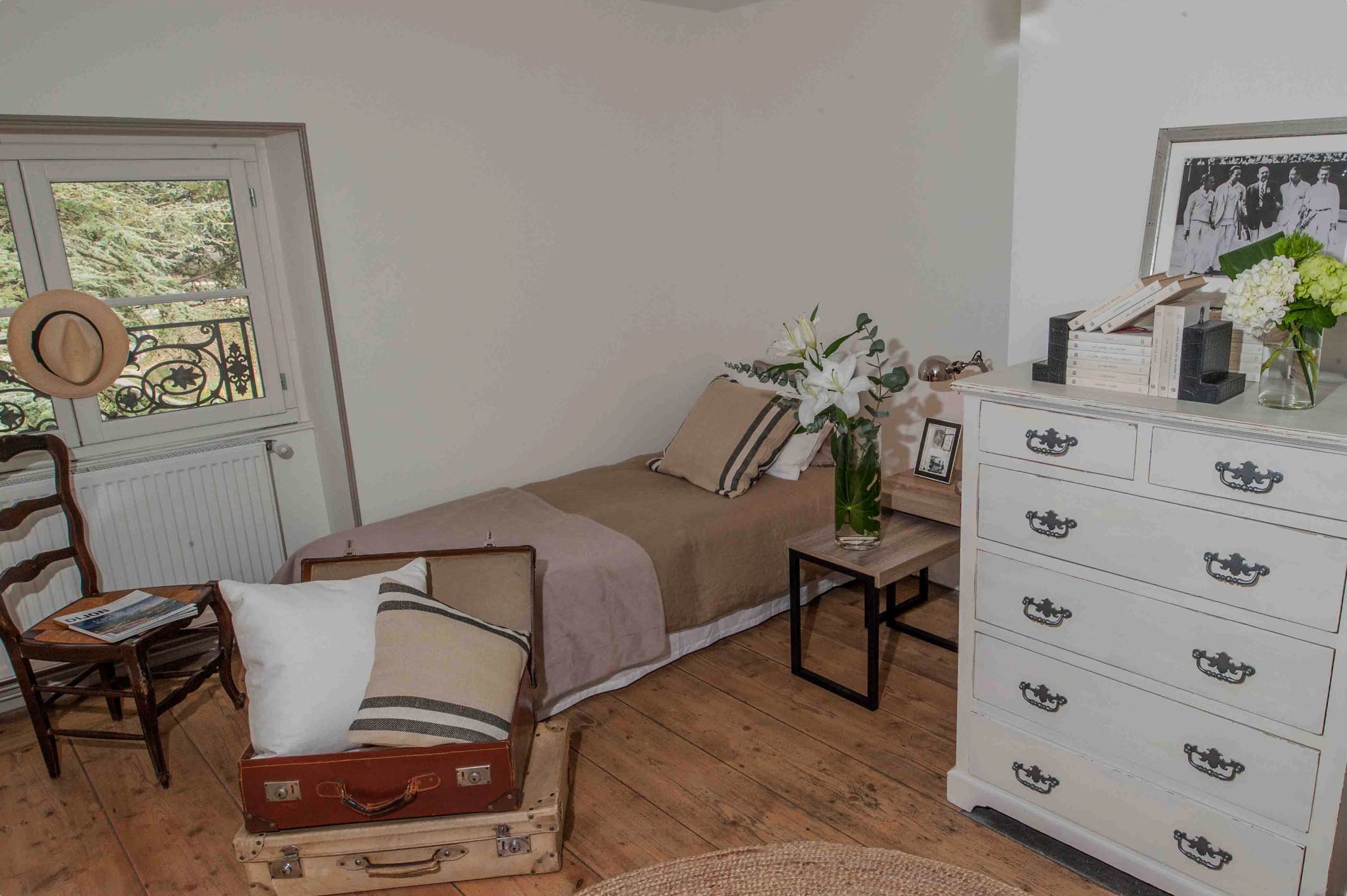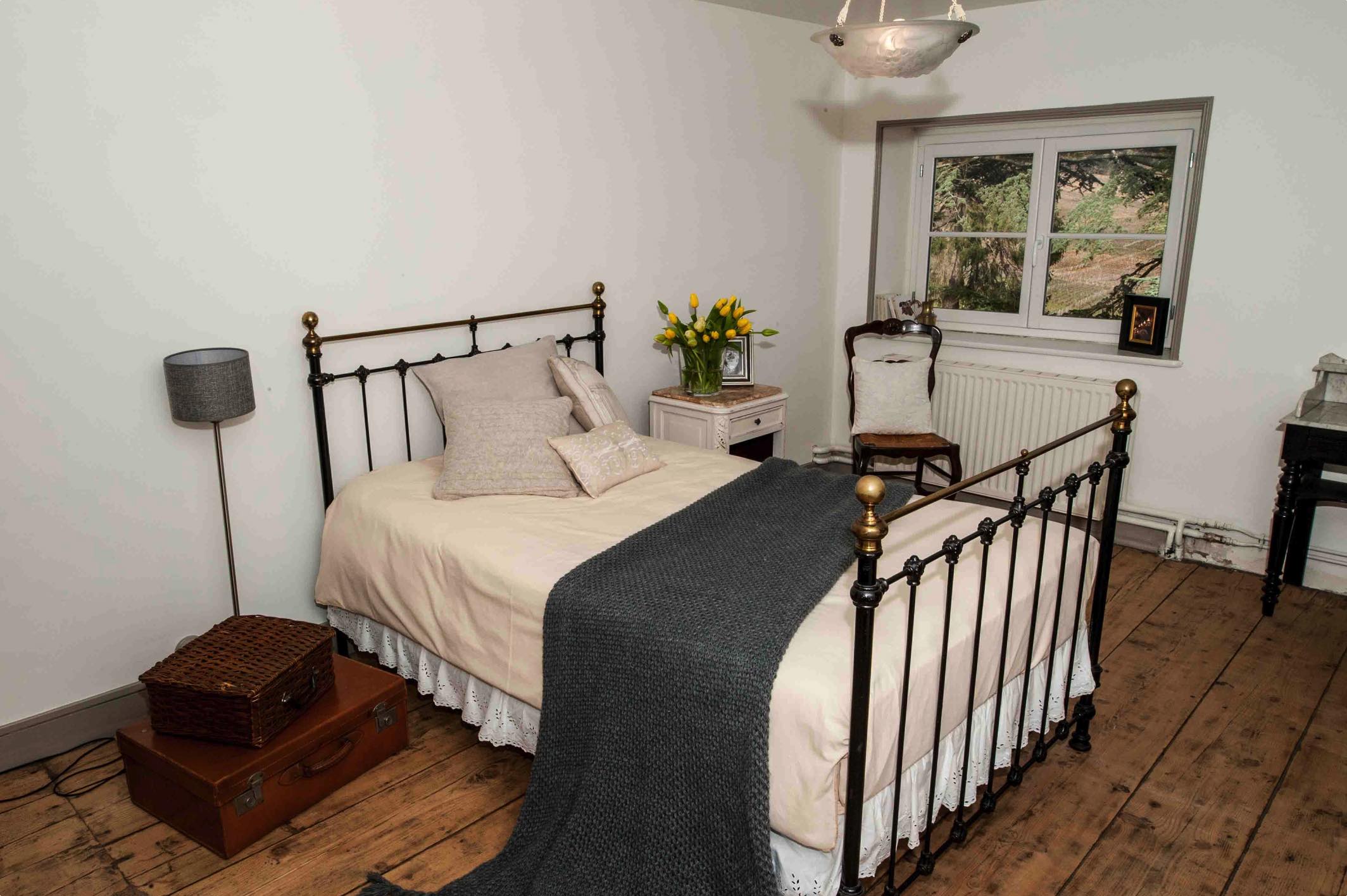 3 rooms with a view of the vineyards


This room is decorated with stunning monochrome wall paper "Toile de Jouy", traditional French motif from the 18th century.
The old chandelier was carefully restored, and the two nightstands were found at the flea market in Lyon to complement the look, together with classical clawfoot bathtub.
The comfortable guest-room comes with an en suite bathroom with bathtub, wc and sink.
Size: 30m2
King size Bed (180x200) or 2 Twin Beds (90x200)
1 to 2 persons
€200 per night (Tax included) *Minimum 2 Nights

This room is furnished in the 19th century European style.
The antique crystal chandelier and large mirror above the marble mantelpiece, the vintage vanity corner and classical style bathtub were carefully restored to its original form.
The atmosphere is cosy and confortablet.
Size: 26m2
King Size Bed (180x200)
1 to 2 persons
En suite bathroom with wc and sink, bathtub in the room
€200 per night (Tax included) *Minimum 2 Nights



A one bedroom suite (2 rooms connected and a bathroom) is located on the 2nd floor, the unpoloshed wooden floors gives this room a rustic look.
The vintage black wrought iron bed and the art deco matte glass lamp, were both finds from local flea markets.
A lovely view of the far away village makes this room a popular choice.
Size: 40m2
3 Single Beds (90x200, 90x200, 120x180)
or
King size Bed (180x200) and 1 single Bed (120x180)
1 to 3 persons
En suite bathroom with bathtub, wc and 2 sinks.
€200 per night (Tax included) for 1 to 2 persons occupancy *Minimum 2 Nights
€220 per night (Tax included) for 3 persons occupany *Minimum 2 Nights


WIFI available indoors and in parts of the garden
Secure parking area on the property, bikes or classic cars can also be kept in the barn per request
No smoking indoors
We regret that the house is not appropriate for young children, persons with reduced mobility, or pets
Check in 4:00pm / 7 :00pm - Check out 11:00am
Each room is equipped with towels, toiletries, hair dryer, bottled water
There are no mini bars in the rooms, however, we would be happy to serve you refreshments at your request
The living room and the library are open for all guests with its fireplace and ceramic stove.
We will also be happy to provide access to the dining room and kitchen per request, if guest like to try their hands at cooking.
We will be glad to organize lunches and dinners to fit your tastes and dietary requirements. Please kindly inform us in advance.
3 hybrid bikes are at your disposal for nearby vineyard and village visits.
Please ask for more details by E-mail contact form.