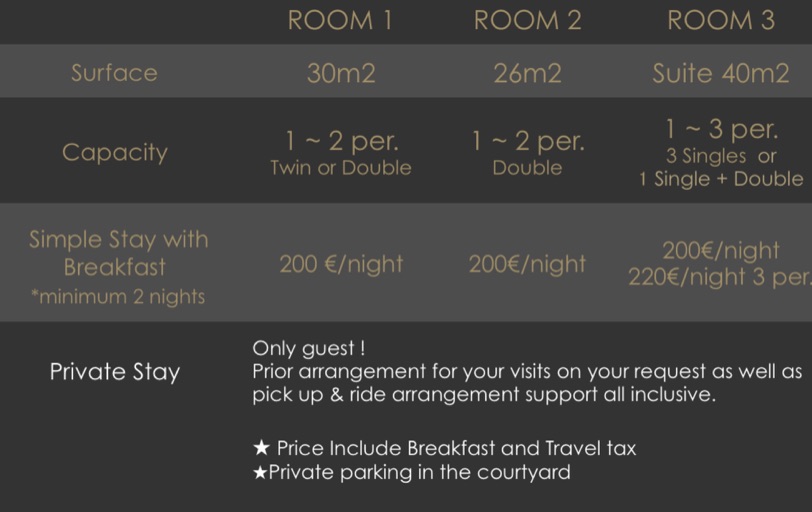 In order to enable our guests to consider our villa a " Home away from Home", our Private Stay program will offer added privacy. You and your party will be the only guests during your stay.
Based on your preferences, we can cater to whatever needs you may have - arrange winery visits, reserve restaurants, or even come up with a full activity itinerary during your time with us. We offer a pick up from the Creusot Montceau-Montchanin TGV station and will arrange transfers throughout your stay.
As you will be the only guests at the house, the kitchen and dining room will also be open to your wine tasting and culinary events. We will also be happy to provide you with fresh ingredients from the local markets or suppliers.


From Clos d'Agneux1840's kitchen, we proudly present our French Style "Table d'Hôtes", lunch or dinner.
We can prepare a traditional home cooked meal of 3 or 4 courses, as per your tastes and dietary needs. We use fresh regional products and seasonal produce from our garden.
€45~55/person, not inclusive of wine. Advance reservation required. For more details, please contact us.